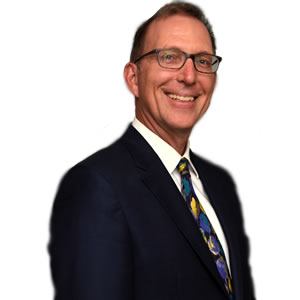 David Pickles
- INCUMBENT

Votes: 4,468
Running for:
Regional Councillor, Ward 3
Contact Details:

1620 Baggins Street Pickering
905-409-7063
Visit Web Site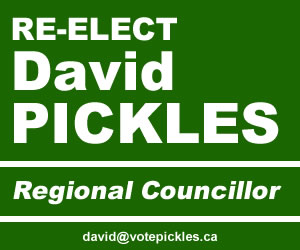 Profile
Councillor David Pickles and wife, Brenda (an accountant and a small local retail business owner and employer) and their two daughters have been residents in the Brock Ridge neighbourhood of Ward 3 in Pickering for over 25 years.

Councillor David Pickles was first elected to Council in 1997 and re-elected by Ward 3 residents as the City Councillor in 2000, 2003, 2006 and 2010, and as the Regional Councillor in 2014. It has been my pleasure to serve in Ward 3 with former Councillor Rick Johnson and current City Councillor Shaheen Butt, who both have worked tireless and hard workers to improve and move our community forward.
Councillor Pickles has had a near perfect attendance record over 20 years of the hundreds of regular Council meetings since being elected in 1997 and serves on a number of committees and boards, including, but not limited to, the following:

•Executive Committee (1997 -)
•Budget Committee (1997 -)
•Vice Chair Sustainable Pickering Advisory Committee (2007 -)
•Accessibility Advisory Committee (2003 - 2006)
•Chair, Advisory Committee on Race Relations & Equity (2003 - 2010)
•Pickering Public Library Board (1997 - 2003)
•Duffins Creek Watershed Task Force (1999 - 2007)
•Carruthers Creek Watershed Task Force (1999 - 2007)
•City of Pickering Museum Village Advisory Committee (1997 - 2000)
•Site Plan Advisory Committee (1997 -)
•Glen Major Management Plan Advisory Committee (1997 - 2000)
•Rouge Park Neighbourhood Advisory Committee (1998 - 2000)
•Ajax-Pickering Transit Authority (2000 - 2006)
•Ajax-Pickering Police Liaison Committee (1999 - 2006)
•Veridian Corporation (2003 -)
•Community Communications Working Group - GTAA (2001 - 2003)
•Roadwatch Committee (2003 - 2006)


I was honoured to be entrusted and appointed by my fellow Councillors to serve as the Chair of Health and Social Service overseeing a $600 million budget, Vice-Chair of the Task Force on Affordable and Seniors Housing, and as a Director and Chair of the Governance Committee on Veridian Corporation (a significant asset and revenue generator of the City).
Prior to sitting on Council, David served the Pickering community: on the City of Pickering Official Plan Community Working Group, advising on a new Official Plan; on Heritage Pickering the Local Architectural Conservation Advisory Committee (LACAC), advising on the protection of our historic and unique buildings; and as a member, 1995-97, of Pickering Ajax Citizens Together (PACT) which has been active in environmental and health issues, particularly related to landfills.
David Pickles retired from the Ontario Government after serving 32 years in progressively responsible positions working on financial, environment, legal and policy matters.
---
Comments
Our site is a community friendly portal. We ask everyone to treat other members with dignity and respect. We expect that you use socially acceptable language within your posts. Remember, you are conversing with your neighbours. Anyone not following these simple guidelines will have their posts removed and potentially banned from participating.
Thank you,
AjaxPickering.ca Community Managers
COUNTDOWN TO ELECTION POLLS CLOSING
Polls Offically Closed