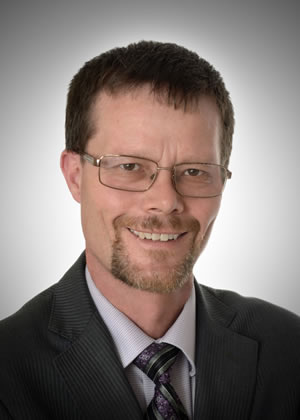 Gary Hugh Strange
Votes: 2,242
Running for:
Regional Councillor, Ward 2
Contact Details:

1168 Windgrove Square Pickering
905-391-8878
Visit Web Site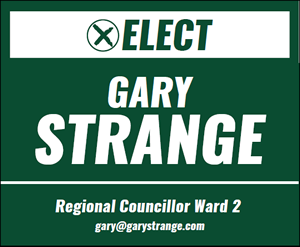 Profile
Hi, I'm Gary Strange, a candidate for Regional Councillor Ward 2 Pickering in the 2018 Municipal Election.
Over the last 24 years, my wife Connie and I have had the pleasure of raising our two daughters in Pickering. I have been fortunate to work and live within Ward 2 and have proudly volunteered with the Ajax Pickering Board of Trade, the Rotary Club of Pickering, the Durham West Arts Centre Foundation and Wounded Warriors Canada. I am also a citizen appointee to the Pickering Museum Village Advisory Committee.
Too often I have witnessed candidates struggle to answer what to me is the essential question for anyone seeking public office: Why are you running?
I feel that after 18 years it is time for change in Ward 2. The passion and love I have for this community has convinced me that we deserve better and should be getting better value for our tax dollars than has been provided by the incumbent.
The theme of my campaign is "In this for You", which describes the commitment that I will bring to this role if elected. I believe this is a full time position that demands full time attention. After all, City and Regional government accounts for 2/3rds of your property tax dollars.
Ask yourself, do you know who your Regional Councillor is? Do you know what they've done for you and your family? Do you know what they should be doing for you and your family?
If elected, I will ensure that you're connected with me and, most importantly, I am connected with you. With your support you will be able to count on a full-time Regional Councillor for Ward 2 to be your voice at both the City of Pickering and the Region of Durham.
Vote on line or by phone October 15 to 22nd for Gary Strange, Ward 2 Regional Councillor. Vote for a candidate that is in this for you.
---
Comments
Our site is a community friendly portal. We ask everyone to treat other members with dignity and respect. We expect that you use socially acceptable language within your posts. Remember, you are conversing with your neighbours. Anyone not following these simple guidelines will have their posts removed and potentially banned from participating.
Thank you,
AjaxPickering.ca Community Managers
COUNTDOWN TO ELECTION POLLS CLOSING
Polls Offically Closed