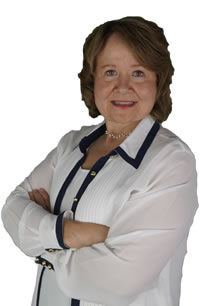 Marsha Lynn Jones Dooley
Votes: 2,078
Running for:
Local Councillor, Ward 1
Contact Details:

103 Church St. S. Ajax
905-427-3595
Visit Web Site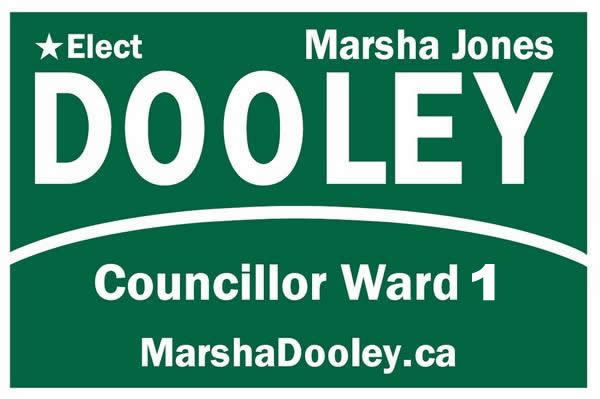 Profile
Marsha Jones DOOLEY
Vote Ward 1 Local Councillor
A True Voice for North Ajax and Pickering Village.
Voting begins October 15 through October 22, 2018 - Vote online or by phone
What Marsha would like to work toward ...
A strong voice at council for North Ajax and Pickering Village
Encouragement for local business
Fiscal accountability
Planning for aging population
Environmental planning and protection
Maximise parking and green space for Ajax's high-density areas
Traffic calming measures
What Marsha has to offer ...
Honesty and Integrity for constituents
A rational, level headed thinker
40 years in business dealing with the community's needs and addressing problems
A respectful listener and problem solver
Lifelong hard worker
Longtime Rotarian & volunteer. A humanitarian.
Do you have an issue to discuss? Have a question or want to learn more?
Get in touch with Marsha. Phone, email or stop in at her office at 103 Church Street South.
Contact: 905 - 427 - 3595
My door is always open!
Platform
I've been a resident of Ajax living in Ward 1 for 35 years (1982).
I'm a Mother of 3 sons. In school all were called Dooley so when the phone rang we were not sure who the phone was for.
I've been married to Eamon since 1981. We met shortly after he got off the plane in 1976.
I've been engaged and entrenched in our community as a Mother, home owner, successful entrepreneur/ business owner since 1982. Much has changed since then when the population was 25,000!
A TRUE COUNCILLOR FOR NORTH AJAX AND PICKERING VILLAGE:
Marsha is an independent thinker and has one priority above all else; being a strong representative for the Ward 1 taxpayers.
Marsha will be a strong voice to council for fairness and respectful discussion.
COMMUNITY:
A strong community supporter and worker. An Ajax Rotary Club director and past president (2015) working with a team of community leaders to raise hundreds of thousands of dollars for our community over many decades.
Starting her business on Delaney Drive and then moving it to Pickering Village in 2006 she then stood as a BIA board member and a past Chair of the PV BIA from 2009 to 2014. Marsha is dedicated to work to bring business and maintain business owners in Ward 1. Together the PV BIA supported the Town of Ajax beautification project by paying in $100,000.00, funded through an additional business tax levy and property taxes along with government grants provided by the provincial and federal government.
A proud past member of the Colour Guard with our Ajax Legion Branch #322 in support of our vets, in memory of her father, Stanley Jones.
Ajax Pickering Hospital supporter and committee fundraiser - Annual event "Who's Your Caddy?" and MASH BASH Anniversary event. In prior years, Marsha supported the "Festival of Trees" fundraiser and attended community meetings to keep services in Ajax.
Currently Marsha sits on the board for the Insurance Institute of Canada, Durham/Kawartha chapter.
Through budgeting, Marsha's office has pledged $25K in donations for our new build in Ajax for Grandview Children's Centre.
With her acappella groups Marsha regularly ventures into the community at various functions and events to sing, carol, and bring cheer. She most enjoys bringing Christmas cheer to many that can't get out. Most rewarding is visiting the senior residents and long term care patients of Dr. Romas Stas at Ajax Hospital, Ballycliffe and senior centres in Ajax with her Ajax Rotary Club and singing Quartet. Review www.HarmonyHighwayQuartet.ca
Marsha also plays the ukulele and can be spotted throughout Durham Region at Ukulele jams and Open Mics having fun with friends. In business Marsha continues to support our Ajax Soccer club and the Oshawa Generals Hockey club. For many years her husband coached soccer while her business sponsored numerous teams.
Through the decades their home on Delaney was a BLOCK PARENT and BLOCK CAPTAIN for NEIGHBOURHOOD WATCH.
Marsha's office in Pickering Village is a drop off centre for HERizon House, which is our local shelter for woman and children. For years her office has been making annual donations and supplies.
Review her business profile at www.Jones-DooleyInsure.com and www. LinkedIn.com
BUSINESS:
As councillor, Marsha wants to put a priority on business succeeding in Ajax. Maintain our taxation level. Reduce red tape.
Marsha started her insurance brokerage in 1985 which has successfully grown and has been awarded numerous times over the years.
Business Woman of Influence 2015
Elite Insurance Broker 2014, 2015, 2016
Readers Choice Awards - For Many years
Durham Parent Readers Choice 2012 and 2015
Marsha has donated time and money to the community over the years and continues to do so. It is so important be thankful for a good life and to give back to the community that has been supportive.
ENVIRONMENT:
Marsha's one great wish is to get rid of many forms of plastic waste.
WATER:
Marsha fully supports Ajax with the algae cleanup. Clean water throughout all of our great lakes and streams is a necessity and helps keep Ajax's waterfront beautiful.
EDUCATION:
Marsha is a strong advocate for education. Marsha has raised three sons and all have graduated from secondary institutions, from Trent University, UOIT and Durham College. A very diversified family with their beginnings at various schools all in Ward 1, NORTH AJAX and PICKERING VILLAGE. Marsha served as a volunteer during those formative years on PTA boards, with excursions, Block Parent, Neighborhood Watch and Scouts Cub leader. Fond memories of being 'Lightening' in Cubs
Music must remain an essential component in our schools. It is a life long skill that creates a number of social and mental benefits.
HEALTH:
Essential to our community is good health overall, with encouragement to move, walk, run or bike. Ajax has great trails to enjoy to get out and commune with nature.
Continual support for our hospital and the staff who work on the front line. We have more centurions now than at any other time in history. We have the most educated population and well-informed public which sustains this age of centurions. We need to be proactive and not reactive in community health care initiatives and promote support for our seniors. Our youngest son is now working in the health care system as an RPN.
Our family vegetable garden is our pride and joy. Supporting local farmers is a priority not only for commerce, but also for overall food quality and the environment.
VOLUNTEERING:
Marsha has dedicated much of her personal and professional time to supporting the community. She continues to volunteer to give back to our community which has shared so much with her.
PRESENT AND PAST MEMBERSHIPS AND ASSOCIATIONS:
Insurance Institute of Canada - Designation, Chartered Insurance Professional (CIP)


Insurance Brokers Association of Ontario: - Designation, Canadian Accredited Insurance Broker (CAIB)


Elder Planning Counsellor (EPC)


Ajax/Pickering Board of Trade Member and Sponsor


Ajax Rotary Club - since 2005, Past President 2015


Ajax Home Week - Auction Chair (2012, 2013, 2014) - Waterfront Chair (2011)


Ajax Legion #322 - Colour Guard


HERizon House - Supporter and drop off location


TasteAjax 2014 committee


Pickering Village BIA since 2006


Who's Your Caddy? committee


MASH Bash Anniversary committee


Durham Irish Association member


Durham Humane Society supporter


Past Toastmaster - Ajax


Foster Parents Plan Canada since 1986


Ajax Soccer Club (Pickering Village Soccer Club) Annual supporter


Ajax Bomb Girls Fundraiser Supporter


Sweet Adelines International member


Pine Ridge Arts Council member


ACT (Ajax Community Theater) season ticket holder


Block Parent


Block Captain Neighbourhood Watch


---
Comments
Our site is a community friendly portal. We ask everyone to treat other members with dignity and respect. We expect that you use socially acceptable language within your posts. Remember, you are conversing with your neighbours. Anyone not following these simple guidelines will have their posts removed and potentially banned from participating.
Thank you,
AjaxPickering.ca Community Managers
COUNTDOWN TO ELECTION POLLS CLOSING
Polls Offically Closed