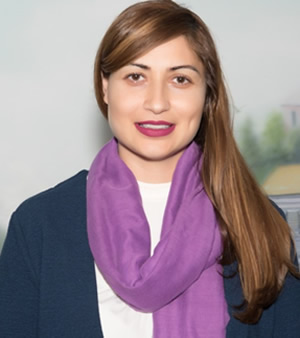 Nadia Peerzada
Votes: 2,646
Running for: City Councillor, Ward 3
Contact Details:
814 Wingarden Crescent Pickering
905-391-5959

Profile
As a small business owner, Nadia understands how crucial it is to accommodate small businesses within a city. Small businesses create jobs, a sense of community, beautify the city and most importantly pay taxes. Small business should be encouraged, supported and assisted by the city leadership.
Nadia believes that prosperity, inclusivity, multiculturalism and safety should be the core principles of every city. An avid hiker, she is of the opinion that the environmental damage has reached a critical point and we must preserve and protect the natural lands within and around our cities.
Being a mother, Nadia understands the challenges of motherhood. To every mother, the safety of their children is number one priority, and Nadia will tirelessly work for the safety of Pickering.
Vote for Nadia as Pickering's Ward 3 Councillor!
---
Comments
Our site is a community friendly portal. We ask everyone to treat other members with dignity and respect. We expect that you use socially acceptable language within your posts. Remember, you are conversing with your neighbours. Anyone not following these simple guidelines will have their posts removed and potentially banned from participating.
Thank you,
AjaxPickering.ca Community Managers