EVENT SOCIAL MEDIA LINKS
EVENT DESCRIPTION


Monday June 15th
Home Week Opening and Ajax Lions Pasta Night
Official Ribbon Cutting 5 pm to open the 45th Annual Ajax Home Week at the Ajax Lions Club Pasta Nite, where you'll get great Italian food!
Ajax Lions Pasta Night Ajax Lions Hall, 500 Clements Rd. at Westney Rd. 5-8pm enjoy a scrumptious Italian spread including, salad, bread and drink for $5.00 Eat inside or out. Chair Don McGovern 905-409-5937
Tuesday June 16th
FREE Ajax Seniors Day at The Legion: 12:00-4:00pm

Entertainment by Winston James. A great show! Dancing, music, shuffleboard & lots of fun! FREE light lunch will be provided. You do not need to be Legion Member to join in the fun. Chair: Mike Fitzpatrick - 905-683-5537 or call the Legion at 905-683-7811. ALL AJAX SENIORS WELCOME!

Joe Dickson FREE Swimming at McLean's Center: 7:10-8:30pm

Swimming for the whole family! Get there early for Joe's annual free swimming! Compliments of Joe Dickson, personally.
Thursday June 17th
Ajax HomeWeek Auction at The Ajax Legion 111 Hunt St.

All residents are welcome at the Ajax Home Week Auction. Come and have a look! Pick out something for Dad for Father's Day. Silent auction begins at 6pm. View items at www.ajaxhomeweek.com/auction. Payment by Cash, Visa, Mastercard. Contact Marsha Jones Dooley @ 905-427-3595.
All proceeds to Ajax Home Week.

St.Timothy's Presbyterian Church Community BBQ 5:00pm-8:00pm

97 Burcher Road (south of Bayly, east of Harwood). Hamburgers, Hotdogs, & Sausages @ $4.00 each. Pop & Coffee are $1.00 and Desserts are FREE! Something for everyone! Planned acts of Kindness! Proceeds will go to Ajax Pickering Hospital! Raised $700 last year. Chair Norm Terry can be reached at 905-426-4555 or nterry@sympatico.ca.

Friday June 19th
FREE JOE DICKSON COMMUNITY BBQ
Durham Centre - 36 Kingston Rd. near Fionn MacCool's 6:00 - 9:00pm

Enjoy FREE hamburgers, hot dogs, somosa and water. Free jumping castle! Meet Walt Disney's Elsa from 'Frozen' Family Events 6:00 - 9:00pm at the Durham Centre (Harwood Ave. & Kingston Rd.), located in front of Fionn MacCool's. Join us for live entertainment featuring local talent groups, activities for kids & much more. Bring your lawnchairs and enjoy the show. For more information call Traci Hughes at 905-903-6686.

Fionn MacCool's Patio Opening Party! 9:00pm till Close
Join us on the patio at Fionn MacCool's Irish Pub and Restaurant at 36 Kingston Road in the Durham Centre. Come on out and party with "THE BAND" - A great mix of top 40 hits, Classic rock, and old school R&B.

Saturday June 20th
4th Annual Peace & Harmony Multicultural Concert - "Towards A Global Society" 11:00am - 4:00pm

Pickering Town Centre - Centre Court - Lower Level
1355 Kingston Road, Pickering, ON

Always a popular and well attended Home Week activity. The concert will be a celebration of diversity, through the many contributions of multicultural groups that make our communities so rich and vibrant in Durham Region. The concert commemorates and raises awareness for Canada's National Aboriginal Day (June 21st) and Canadian Multicultural Day (June 27th). The concert will feature singers, musicians, dancers, and youth social advocates from schools and community organizations in Ajax, Pickering the Durham Region. There will be displays from local not-for-profit, and social service organizations. Pickering Town Centre is a long time Home Week supporter. Contact: rolandrutland@hotmail.com

Hope Rising Concert - Presented by Herizon House
Concert Event in Support of Herizon House Shelter

St. Francis Centre for Community , Arts & Culture
78 Church Street South, Ajax
Featuring Andria Simone with The Unicorn Project and & Greg Kanavagh Music
For tickets contact: Lisa Smith - 905-426-1064, ext. 2239


Ajax BeerFest
12 noon - 7pm - Ajax Community Centre, HMS AJAX Room
Brought to you by the Ajax Rotary Club
Tickets are $20 which include a commemorative sample glass, access to 12 craft breweries and wineries, 5 beerfest tokens, live entertainment, buskers, and prizes. This is the First Craft Beer and Wine Festival in Ajax! Proud to be a part of Home Week! More information please visit AjaxBeerFest.com

FREE Classic Antique Car Show: 6:00pm-8:30pm
Lots of cars at the parking lot by Canadian Tire in the Durham Centre. Free admission. 1 million dollars in "Classics. Attendees are asked to bring a canned good for the Salvation Army Food Bank. Sponsored by AXALTA in Ajax. Rain Date June 21st. Contact: Nick Zammit 905-428-3873.
Sunday June 21st
AJAX WATERFRONT FESTIVAL
10am-10pm, Rain or Shine!
AJAX HOME WEEKS 45th BIRTHDAY

Free buses run from McLeans Community Centre 7am to 11pm to and from the Fireworks (see bus schedule)

Come join in the fun celebrating Ajax Home Weeks 45th Year. A little something for all. From pancakes, to live stage shows, pro wrestling, Art Attack Paint Party and a fabulous finale of fantastic fireworks! You're guaranteed a great time. Contact Crystal McBride at 416-460-9894 or Wilma Graham 289-423-1370


HAPPY FATHERS DAY!
Ajax Rotary Pancake Breakfast
At the Ajax Waterfront: 8am - 11am
A Fatherís Day Tradition

$5.00 adults and $3.00 for each additional child over 2 and under 12. A great time to start a family tradition!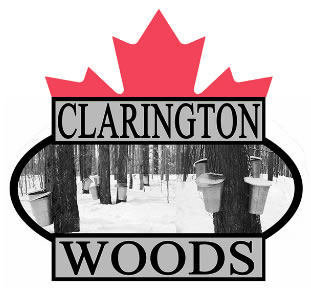 Pancakes served with Real Ontario Maple Syrup

Waterfront Festival
10th Annual Outdoor Showcase: 10am - 8pm
Join us for an outdoor extravaganza of fun at Rotary Park. The full day and evening event features a variety of talented artisans, a wide array of vendors. Outstanding entertainment and an outdoor Hospitality Tent hosted by Magwyers Pub. Kids will enjoy jumping castles, games and lots of treats.

Must See Entertainment Event of the Year on Main Stage 11:00am-8:00pm

Incredible main stage music event of the year. Sit back and enjoy some R&B, tap your feet to the sounds of old school country and new country, get up and dance to some good old rock and roll and so so much more.

Fun In the Sun
Bring the family all day long to the Waterfront at Rotary Park. Lots of activities for children and adults alike, including Jumping Castles, Singing, Dancing, Face Painting, and Games Galore. Compete in a watermelon eating contest! Take a ride in the Remax Hot Air Balloon, both hosted by Mary Roy of Re/Max. Lots of good eats too! SnowKones, Candy Floss & Popcorn, BBQ's. Join us for our Charity BBQ hosted by Elite Meats in support of The Autism Society of Ontario. Thanks to our Waterfront Volunteers. And The Ajax Legion Ladies Auxiliary for their support.

FREE Community Services Day
A fabulous display of many of the community services available throughout Ajax and Durham Region Including Police Dog, Police Vehicles including Motorcycles, Crimestoppers, Neighborhood Watch, OVERT, and many more. Should scheduling permit, the Police Helicopter!

Ajax Waterfront Hospitality Tent: 12pm - 9pm
Courtesy of MAGWYERS Pub and the Delightful Staff! Live entertainment. Come out to enjoy yourself. See you at Rotary Park! Tom & Crystal 905-426-8877.

Art Attack Paint Party 2pm - 4pm
Never painted before? This party is for you! Artisan Sarah guides you through stroke by stroke. Canvas and Paints provided. Tickets are $25/person. Presented by Shaw Studios. Pre-registration is suggested at ajaxhomeweek.com. Call Wilma 289-423-1370 for more information.

9th Annual Horseshoe Tournament: 1pm Rotary Park

A fun doubles tournament for both the beginner and the seasoned pitchers. Prizes too! $10.00 per person. Contact Dave Wylie 416-261-6358 or 905-683-2927, takeout@sympatico.ca Downloadable Entry Form.
Pro Wrestling Tournament starts at 12noon

The VCW Collar and Elbow Cup includes SPECIAL ATTRACTION Ladies Match with all proceeds towards Autism and the Ajax Legion. Presented by D# Sports & Entertainment and Victory Commonwealth Wrestling. Guaranteed entertainment for all ages.

Lions Point Celebration 6pm - Dusk
Join us celebrating Ajax Home Weeks 45th Birthday! Showcasing local Ajax talent. Two For the Show and Retro Rockets starting at 6PM Dancers! Singers! Games! Contests! Prizes! Fun for the whole family.

Fireworks Pre-Show and Display
Ajax Home Week Fabulous 45th Fire Works Display @ Dusk 10pm approx Sunday June 21st.
Lets celebrate our 45th Birthday! Chair Ajax Fire Fighter, Patrick Hayes 905-683-4481 Fireworks Raindate: Sunday June 28th, 2015