Insurance is a topic that is not discussed openly an freely as it should be. Marsha Jones-Dooley has been having these critical discussions with her clients since 1973. As professional RIBO licensed insurance brokers, our first focus is to be your advocate to ensure that your best interests are met. Being an independant broker, we are not employees, agents, or direct writers of an insurance company. We are always working in the best interest of our valued clients.
Personal service makes the difference. Being centrally located in Pickering Village on Church Street, makes Jones - Dooley Insurance a good choice for those individuals and businesses which reside in the Ajax and Pickering communities. Why trust your security and livelihood to an anonymous person in a call centre somewhere, when you can get face-to-face service with a knowledgeable professional that is part of our community.
Jones - Dooley Insurance Brokers is 100% Canadian Owned and Operated. We provide choice through representation of several insurance companies. When Jones - Dooley Insurance Brokers is chosen as your professional broker of record, we provide solutions for your insurance needs. Coverage includes home & auto insurance packages, cottage, rental properties, commercial (business) insurance, marine, motorcycle, ATV, collector vehicles, motor homes, boats, RV, trailers and any other owned property.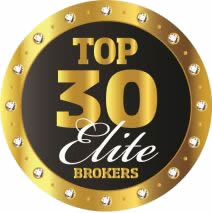 Testimonials...
"Marsha, Just a brief note to thank you for all the work involved in reaching a successful conclusion to our recent insurance policy. So thank you once again and we hope for a long continuing relationship with you." -Kay & Ulf
"Hi Marsha and Peter, ... I tell all my clients about the fast, efficient and friendly service I know they will receive from you and your staff. Thank you again, Heather"
"I was so pleased with the prompt, polite, friendly service + staff I would definitely recommend you to family + friends." - Londa + Doug P
"Thank you! Iíve never had an insurance office contact me offering a lower rate on renewal without me calling first" - Sue R.